Today's Affirmation
I surround myself with inspiring music, books and friends.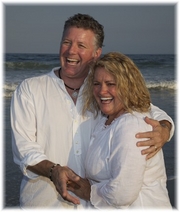 Dean & Rebecca
Our Services
Spiritual Alignment Session
We help you identify the limiting programs that have created the challenges in your life and mentor you to use them as an opportunity to grow and support you to move forward with clarity and confidence.
1-hour session: $85
Reset & Rejuvenate Alignment Package
A great opportunity to delve deeper into understanding what is holding you back and gain the tools and energy to reset, recalibrate, move forward and live in alignment with your soul.
Three 1-hour sessions: $230
Alignment & Healing Session
An alignment and healing session to identify what requires healing and time on the table with chakra balancing, sound healing, Reiki, tuning forks, Rife frequencies, crystal healing, etc. to realign you with your highest potential.
2-hour session: $150
Shift Your Paradigm Package
We support you during this time of transformation to assist you in identifying what is blocking you from moving forward and provide guidance, healing and support to help you shift your paradigm and create your new experience.
Three 2-hour sessions: $400
Inner Child Healing Package
We support you to identify and heal the wounds of your inner child based on your early experiences and how they affect you today. Each session will include self-exploration, some written exercises and time on the healing table to receive Reiki, healing frequencies and divine assistance!
Five 2-hour sessions: $675
Healing Your Relationships Package
Our relationships are our primary teachers and your relationship with yourself is the most important, so we support you to understand your role in healing your relationships with others. This can be for an individual or a couple.
Five 2-hour sessions: $675
Prosperity Package
Abundance comes in many forms...health, wealth, wisdom, creativity, love…we support you to identify resistance and limited programming that blocks you from allowing prosperity and abundance into your life.
Three 2-hour sessions: $400
Chakra Clearing & Alignment Package
We help you to understand your chakras and how they affect your overall well-being. Rebecca will create a chakra drawing before and after your healing sessions and you will have sessions on the healing table to resolve the issues identified in them using sound, frequency, crystals and Reiki energy healing to balance your chakras and overall energy field.
Three 2-hour sessions: $400
Soul Reading from The Council of Light Within
Commission Rebecca to write your Soul Reading of over 1,000 words from The Council of Light Within to provide spiritual insight, guidance and encouragement that will inspire you to be your best, Highest Self in this lifetime. The messages often include images, totems or symbolism that are reminders of your true power.
$135
Soul Portrait, Written & Painted
Commission The Council of Light Within to provide insight that supports you on your spiritual path to recognize your full potential and magnificence! The inspiring words and imagery are a constant guide to encourage you to more fully express the pure essence of all that you truly are. Your soul knows, and now so will you!
Journey of the Soul In-depth Program
Spiritual mentors Dean & Rebecca take you on a journey to discover your soul's purpose and how to tap into the blueprint of your soul. Together we explore the limiting beliefs that have influenced your life and reframe them in alignment with your soul. As you do this you will experience an inner shift that will ultimately change your outer reality. You will be empowered to take responsibility for your life, and through the application of spiritual principles and personal transformation, to live the life of your dreams. We will meet each month to review a nine-module program.
Ten 2-hour monthly sessions: $1,495 ($295 deposit, balance in installments)
Book your complimentary 30 minute consultation
Reiki Training
Reiki Training is hosted at HeartLight in small groups and is scheduled based on interest, so let us know if you are ready to begin or continue your Reiki journey! (See Reiki page for more information.)
Reiki I: The Alignment
1-day training with lunch, manual & certificate: $250
Inquire
Reiki II: The Keys
1-day training with lunch, manual & certificate: $250
Inquire
Reiki III: The Gateway
1-day training with lunch & certificate: $250
Inquire